[WATCH] Farrugia: Maltese did not understand how corruption affected their future
Democratic Party leader at the Naxxar counting hall, Labour activists greet Marlene Farrugia with carnival chant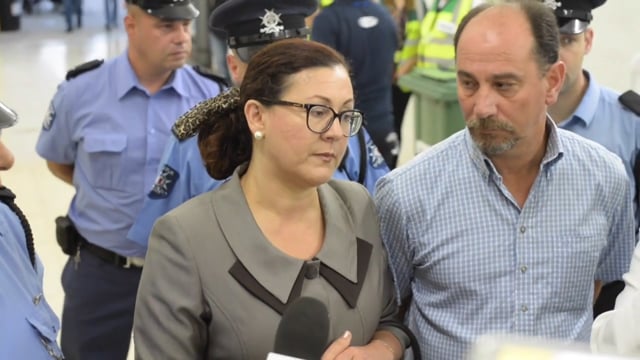 Farrugia: Maltese did not understand how corruption affected their future
The Democratic Party leader Marlene Farrugia made a brave entrance at the Naxxar counting hall, where Labour activists were less courteous about her appearance there: chants of 'Viva Viva l-Karnival' thundered around the hall, while the stoic Farrugias kept walking.
Farrugia was chipper about the PD's performance, which ran on the Nationalist Party ticket in the elections, saying it was probable that her partner and former Labour MP Godfrey Farrugia would be elected.
"We think we made a success, because it looks like we're on our way to elect a third party seat," Farrugia told the press.
But the former Labour MP said the massive 36,000 vote majority won by Labour had shown that the electorate "was not understanding how corruption is affecting their future and children… corruption is not such an important issue for this government to be changed."
Farrugia also made a reference to the Labour government employing the power of incumbency, claiming "many hand-outs were doled out over the past week".
Farrugia conceded that Maltese voters had been responsive to the job creation and economic record of the Labour government. "The people were not concerned as much about good governance as they were about the economy, otherwise they would have voted Muscat out."
The former MP also insisted that people trusted the PD. "The 'Forza Nazzjonali' lost the election but not its soul. We chose Malta and we will keep putting pressure on the government to behave like a responsible government, and to restore our country's reputation."
Godfrey Farrugia, in a brief comment, said that if elected he would safeguard both good governance and the right to life, which he described as being "the two sacrosanct principles" of his.
In a formal statement, the PD – which described itself as 'Malta's third biggest party' – said it accepted the election result with humility.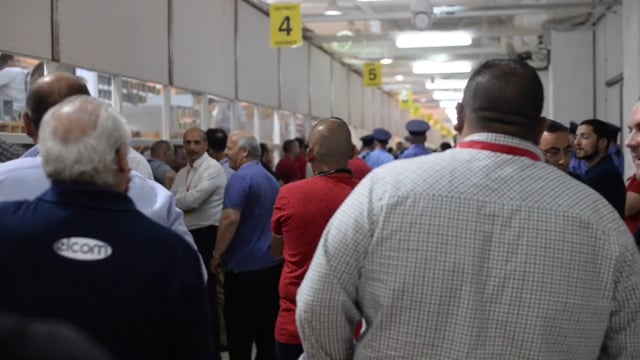 Labour activists mock Marlene Farrugia's entrance in the counting hall
"The nation is deeply divided and we need to heal that divide. We remain one, astonishing and relentless people. We have chosen Malta and will never stop choosing Malta. We are not an insignificant number, we are significant, we are there and we will continue to hold the new Labour government accountable," the PD said.
"Yes, the Labour Party has won this election, but this will not render what we believe in null and void; rather, it only strengthens our desire to pursue the best for our country. This has always been the foundation of our party, and will continue to be so."
Echoing Simon Busuttil's brief comments given on Net TV, the PD said it was encouraging its followers to "keep the flame burning, to continue to believe in the sincerity we have shown in fighting for what we truly believe is right for you, the people."