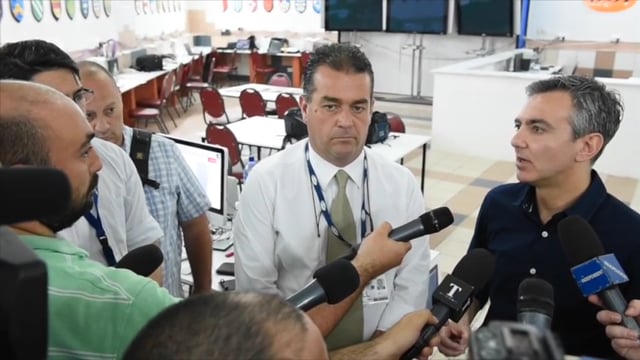 With the sixth seat in the balance, Opposition leader Simon Busuttil has indicated he will not resign the party leadership.
Having set a third MEP seat as his electoral target for the 2014 European elections, news that Labour might yet retain its four seat in Brussels has not dampened Busuttil's will to stay on.
"At present, the final result is not known," Busuttil said while electoral counting agents were surveying the transfer of the votes for far-rightist Norman Lowell.
"We are waiting to see where the sixth seat will be allocated. Labour has certainly won three seats, the PN two, but the sixth is still in the balance," Busuttil said.
The Opposition leader said that he will not resign, while deputy leaders Mario de Marco and Beppe Fenech Adami, who flanked him throughout the press conference, stayed silent.
"Although this is a disappointing result, the project we have started at the PN is a long-term one. The mountain the PN has to climb is a big one. We are determined to keep working and rebuild the PN to give the electorate a challenge and a choice."
Busuttil also portrayed himself as being willing to stay on despite internal currents within his party that will be jostling for changes. "Now is the moment that the PN needs those kinds of determined people who do not lose heart and who do not run off at the time the party needs them. It is normal to be disheartened… but we are not for turning."
Asked whether he will be resigning, Busuttil said the easiest thing for him would be "to throw in the towel… but we would be chickening out. Whoever loves the party, must stay on. The biggest damage would be to leave."