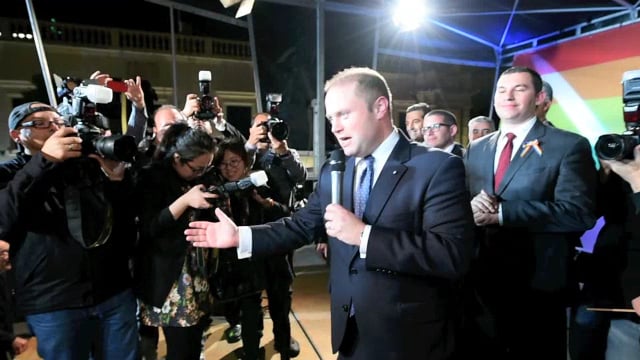 Prime Minister on civil unions law (Video by Ray Attard)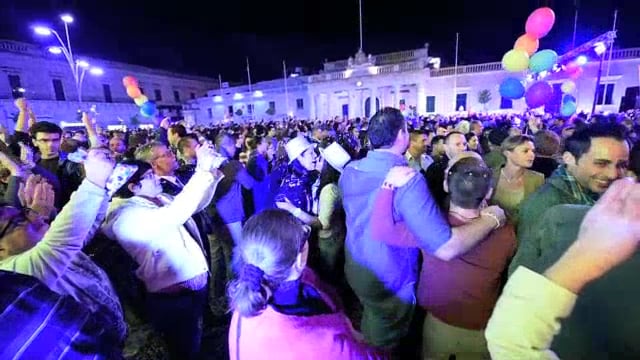 Valletta celebrates civil unions (Video by Ray Attard)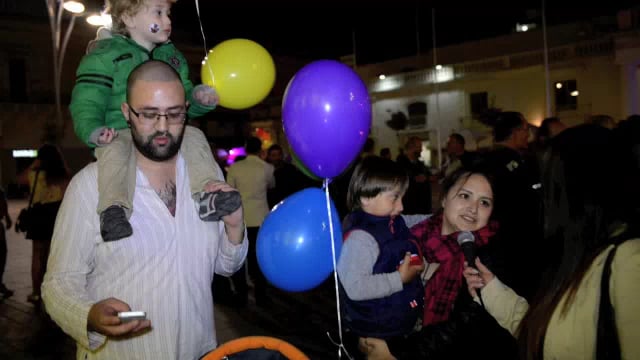 Gay couples welcome civil unions law (Video by Ray Attard)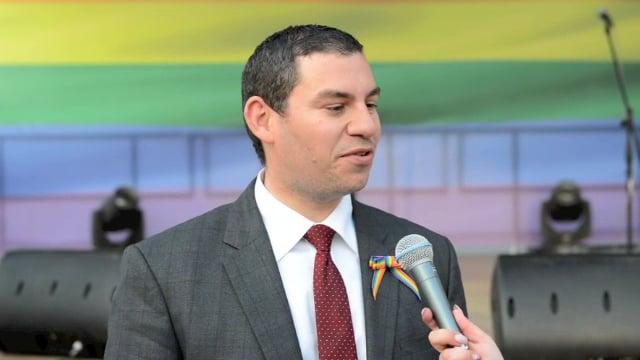 Civil unions law welcomed (Video by Ray Attard)
Here's a Facebook post from MaltaToday journalist and pollster James Debono (@jamesdebono1)
@MGRM_Malta
celebration in front of parliament: http://t.co/3opHAVFv3aw
pic.twitter.com/5CG7QNheeN
— Silvan Agius (@SilvanAgius)
April 10, 2014
The Maltese parliament will tonight vote on a historic bill legislating for full equality between married couples and civil unions for both heterosexual and homosexual couples.
The law will also give gay unions the right to adopt children.
The bill was promised by the Labour Party during its 2013 election campaign, and marks one of Malta's greatest steps ever towards full equality for LGBT people.
The Nationalist Party has not opposed the civil unions but expressed its reservations on allowing gay couples to adopt.