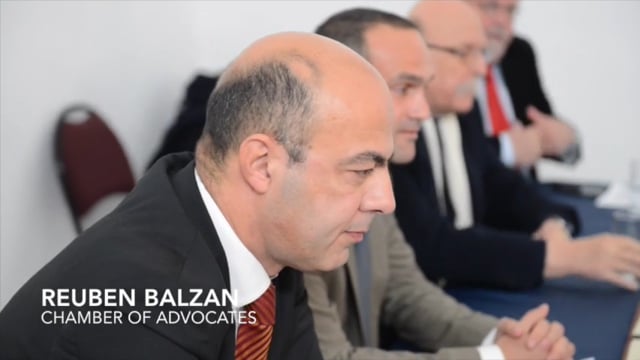 Referendum cannot impact other hobbies - top lawyers, judge • Video by Ray Attard
A group of twelve Maltese legal experts have reassured the Maltese public that the referendum on Spring hunting will not open the door to restrictions on other hobbies, in a statement released this afternoon.
The statement was released to settle any doubts in the minds of the public and to combat a misinformation campaign by the FKNK on internet forums and other media, said lawyer Mark Bencini.
The statement explains that, contrary to what has been suggested by the pro-hunting lobby, the only hobby that is the subject of a derogation from EU regulations is spring hunting and this referendum will only decide whether or not that derogation will be removed from the statute book.
Former Judge Giovanni Bonello likened the assertion by pro-hunting groups that all hobbies will be open to an abrogative referendum to scaring children with the bogeyman.
"No one should fear that the referendum will affect their hobbies. There is no logic in saying that if the majority vote 'no' [to spring hunting], other hobbies will be affected."
Lawyer Andrew Borg Cardona responded to claims by the pro-hunting lobby that spring hunting is a right. "The public also have a right - a right not to be lied to. I am tired of hearing the nonsense by pro-hunting groups that is misleading the people to fear the consequences of banning spring hunting."
"Hunting is regulated by law, but spring hunting is only allowed by a derogation that can be subject to an abrogative referendum. A completely different type of referendum – a resolutive referendum, which would have to be proposed by Parliament - would be required to abolish hunting altogether. A petition cannot prompt a resolutive referendum."
Borg Cardona gave the previous referenda on divorce and EU membership as examples. "This is why we haven't yet abolished income tax," he joked.
The FKNK have been suggesting that the referendum could also affect other hobbies and activities in Malta. Bencini said that this is not the case and pointed out that all other hobbies such as horse riding, firework manufacturing and vehicle modification are already regulated by different laws.
Borg Cardona explained that the permitting of hunting in Spring is an exception to the law and the referendum can only remove that exception. "Were an abrogative referendum to remove the regulations for other hobbies, this would only mean that those hobbies would then become unregulated, not illegal," he explained.
Former Judge in the European Court of Human Rights Giovanni Bonello and Lawyers Kevin Aquilina, Andrew Borg Cardona, Reuben Balzan, Mark Bencini, Max Ganado, Edward Debono, Graziella Bezzina, Phlip Manduca, Stephen Muscat, David Meli and Richard Camilleri signed the document.