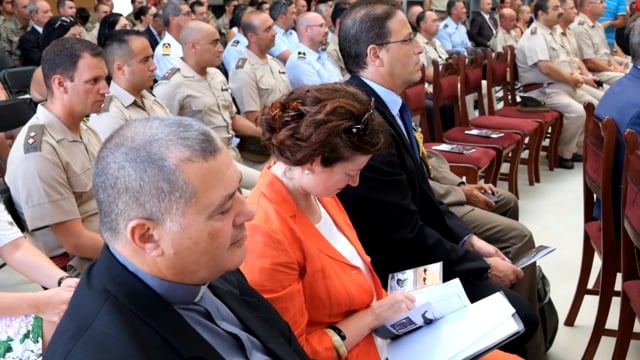 AFM gets second AgustaWestland helicopter as investment in air wing reaches €60 million.
In just over 30 months, the Armed Forces of Malta's air wing has seen an investment of €60 million, home affairs minister Carmelo Abela said today.
Abela explained that the investment includes three AgustaWestland AW139 helicopters, which cost over €13 million each, the training for pilots and the third King Air plane.
Speaking during the inauguration ceremony of the second AW139, Abela said the government will be making further investments. "We believe a modern nation cannot function without a modern force," he said, adding "the AFM carries the nations values at heart."
The ceremony was also attended by Italian defence minister Robeta Pinotti. The aircraft, like the other investments, was co-financed by the EU's external borders fund and will strengthen the country's ability to patrol its borders.
Parliamentary secretary Ian Borg announced that Malta has been allocated €75 million in EU funds for internal security, which among others will finance the construction of two new hangers and an operation centre.
The aircraft is part of an extensive project to upgrade the patrolling of the EU's external borders, AFM commander Jeffrey Curmi said, adding that the helicopter is equipped with a highly capable search radar and infrared system.
The third AW139 is expected to be delivered in 2016.