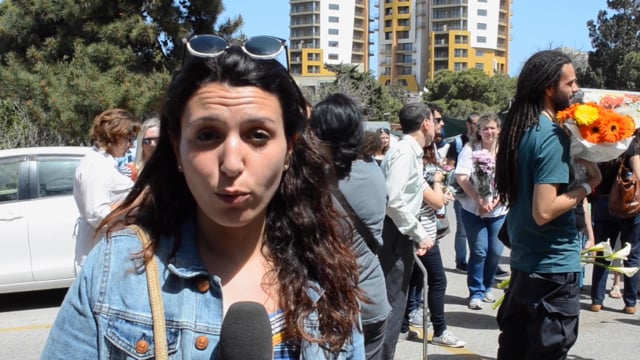 Remembrance walk held to honour lives lost at sea • Video: Chris Mangion
A sizeable crowd held a silent and solemn walk in remembrance of some 850 people who lost their lives off the coast of Libya in one of the worst tragedies in the Mediterranean Sea.
People who attended this morning's walk gathered at City Gate before making their way to the Addolorata Cemetery in Marsa, where the bodies of 24 unidentified asylum-seekers are buried.
The remembrance walk was held on the eve of the one-year anniversary of the tragic shipwreck in which some 850 people perished after having drowned off the coast of Lampedusa.
Only 27 people survived the tragic catastrophe, while the rest died at sea.
The bodies of 24 asylum-seekers who perished in the tragedy had been brought to Malta last year and buried in a communal unmarked grave at the Addolorata Cemetery. Sadly, the coffins of the victims that were brought to Malta bore only numbers as the bodies remained unidentified.
According to the organisers of the walk, there has been no initiative from the government to mark this burial ground with any commemorative sign of remembrance.
In comments to MaltaToday, Sarah Mallia, one of the organisers of the remembrance walk said the event was held in remembrance of those who had perished in the tragedy. The walk was held against the backdrop of a huge humanitarian crisis that has engulfed Europe and the Middle East in recent months.
A controversial plan between the European Union and Turkey will see thousands of Syrian refugees fleeing war and persecution being deported back to Turkey en masse. The deal, which is aimed at stemming the flow of refugees entering into Europe, has been decried as illegal as the deportation of asylum-seekers without the consideration of their asylum applications could break international law.
"This walk highlights the plight of those who perished in the Mediterranean Sea and those asylum-seekers who are currently being pushed away at Europe's borders," Mallia told MaltaToday.
Humanitarian aid groups have also condemned the controversial deal, while concerns on the safety and wellbeing of refugees have also been raised.