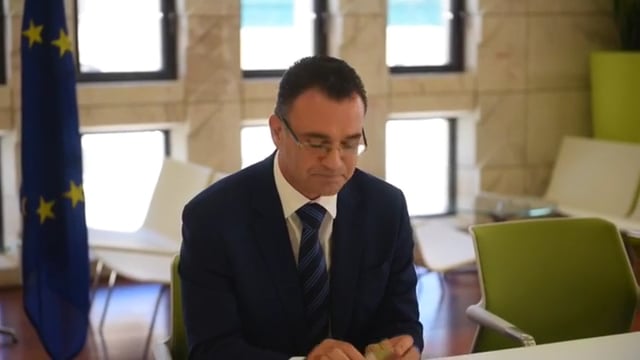 David Agius launches deputy leadership bid
David Agius will be contesting the post of deputy leader parliamentary affairs after resisting pressure from people close to the party leadership not to do so.
He will go head to head with Edwin Vassallo, who had expressed willingness to pull out of the race if no one else contested the post. People close to PN leader Adrian Delia had been trying to convince Agius not to contest so that failed leadership candidate Chris Said could run uncontested and become deputy leader.
The Delia camp wanted Said to form part of the leadership in the wake of a bruising leadership race. It is understood that Said accepted the proposal on condition that he be uncontested like had happened with Mario de Marco in the previous legislature.
Launching his deputy leadership bid in Parliament, Agius said his decision to contest was made on the basis of the support he had received from party members. Agius said he had spoken with Said and the party leader on his nomination, adding his decision to contest was a serene one.
Agius said there was space for everyone in the PN, including Said.
The MP said his parliamentary experience would serve him well in the new role. Agius has been an MP for 14 years, nine of which as the party Whip.