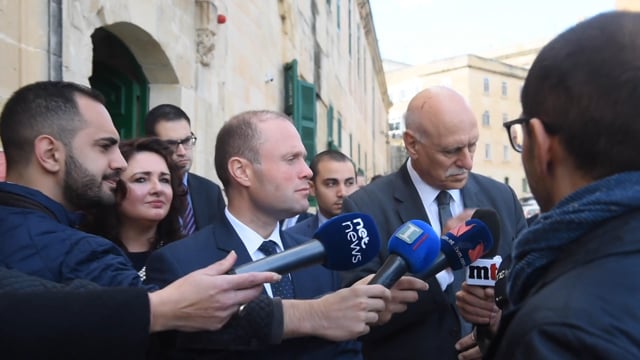 Muscat claims unions have misunderstood public service law
Prime Minister Joseph Muscat has played down concerns by union federation Forum on the proposed Public Administration Act, claiming they have misunderstood the law.
Muscat said the Bill will not be withdrawn from parliament despite the unions saying the law was "unacceptable".
"It's just a matter of misunderstanding," Muscat told MaltaToday, "and we are not agreeing with the interpretation of Forum."
READ MORE: Unions angered by government proposal
Muscat was speaking at a Malta-EU Steering and Action Committee core meeting to discuss possible post-Brexit scenarios.
"I am informed that the principal permanent secretary will be meeting with the concerned unions in the coming days and we will iron out any differences. This is not a question of withdrawing the law but a question of interpretation; we are simply not interpreting the proposed legislation in the same way that Forum are."
Forum had said that several aspects of the proposed law were unacceptable and would drastically change the manner in which the public service works. The federation called for a revision of the law before it goes through its second reading in the House.
One of the issues flagged by Forum was the power being given to the Prime Minister to be able to sign off on different conditions of work to employees, even if they are in the same grade. The prime minister was also being given the power to remove or change grades and structures in the public administration without consultation.
Forum also said a clause within the proposed legislation was a threat to democracy, barring government-employed people from publicly expressing political opinions.
The Prime Minister did not comment on why the proposed Public Administration Act was not issued for public consultation.