[WATCH] Majority of teachers experienced aggression in schools in the past two years, MUT survey finds
A survey by the Malta Union of Teachers has found that 87% of respondents had experience agression in schools. The union has promised a zero tolerance approach to aggressive behaviour in schools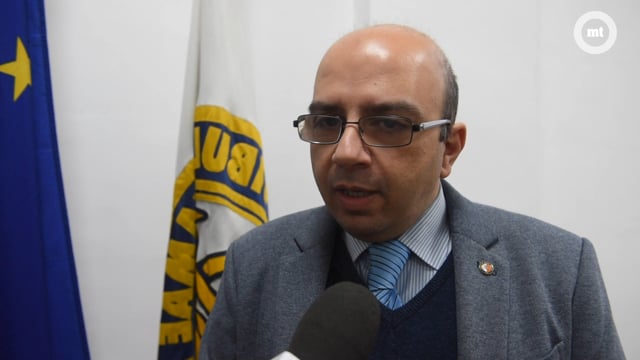 Malta Union of Teachers (MUT) will not hesitate to issue directives to protect its members after a survey it conducted among its members revealed that 87% had sufferred aggressive behaviour in their respective schools over the past two years.
The union said that most of the behaviour reported was of a physical nature, and occasionally even sexual, though the survey did not provide percentages for every different category of abuse.
The survey sample was taken from all schools across Malta and Gozo, be it public, private or church schools.
In a press conference at MUT offices, president Marco Bonnici appealed for proper security measures in schools including the continued presence of a security officer in schools and the strengthening of a police presence at the start and end of school days.
"We've been saying this for years now but security should be invested in to protect students and teachers alike," Bonnici said.
The survey also found that 23% of respondents suffer aggressive behaviour on a daily basis, which the MUT described as a very worrying statistic, while another 23% claimed a weekly frequency of aggressive behaviour was being experienced.
MUT described the survey results as nothing less than "shocking."
"The information received is of great concern and should be a wake-up call to educational authorities and employers. One common factor shared by most respondents is helplessness, while the general feeling seems to be that educators in our schools do not feel supported," Bonnici said.
The MUT defined aggression as behaviour including verbal and physical abusive, threats, foul language, biting, scratching, hitting and the throwing of objects.
When questioned who the perpetrator of the aggression was, 75% of respondents mentioned students, 29% said that parents were perpetrators of aggression, 12% mentioned colleagues and 9% mentioned superiors.
The aggressive behaviour experienced took place both on school premises and outside of it. Some respondents were even sent aggressive messages online.
The union said it would be issuing directives to member who are victims of such situations to protect the educator and other students in class.
The union is also launching two new services for members who experience such situations: the first is an SMS emergency line to report aggressive behaviour and receive the appropriate assistance, and the second is the provision of a psycho-social service from qualified personnel.