[WATCH] Malta high tech gaming summit sees 12,000 visitors from across the world
Thanks to Malta's regulatory framework, one of the prime movers of Malta's future gaming possibilities, Eman Pulis, organised an opulent summit, SiGMA, which welcomed 12,000 visitors and where content creators, blockchain companies, gaming companies, betting businesses, caterers and more connected, and provided a forward-looking spectacle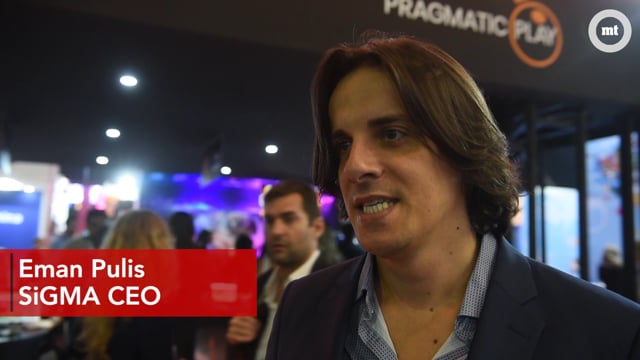 12,000 people from all over the world were in Ta' Qali this morning for the 2018 SiGMA summit.
Blackjack with a livestreamed dealer in a studio off country, 3D printing, innovative financing solutions, a node providing free and decentralised internet, real-time betting on AI competing on a virtual football field, telephony and internet providers, workshops, conferences, champagne and refreshing cocktails—SiGMA had it all.
The brain behind the event, Eman Pulis, had also organised the blockchain summit that took place earlier this year.
And now, SiGMA aims to connect the two: blockchain and igaming.
This year's SiGMA summit saw 12,000 visitors from all over the world at the MFCC in Ta' Qali.
This is why Malta is cropping up in Forbes magazine once again. The amalgamation of blockchain and gaming is, apparently, the future. With over $128 billion in expected yearly revenue by 2020, the gaming sector is truly thriving.
Prime Minister Joseph Muscat, who was present to deliver a speech at the summit this morning, said that "the new regulatory framework enacted in our legislation in July will simplify the amendments accumulating over the years and will give the regulator better tools for compliance and enforcement."
Muscat called Malta a hub of innovation and also mentioned the other type of gaming that the country will explore: video games. "Three areas of activities will flourish here: game publishing, game development, and esports."
"There is little doubt that the mindset of those involved contributed to this sector," he said. "Staying still is not an option. Innovation needs constant evolution. This is a sector that looks outward and thrives on challenges."
He said that the initial challenge of blockchain and its regulation will also eventually serve as a unique selling point that is not available in other jurisdictions. For this reason, the igaming business is set to thrive even further.
Blockchain will copyright a player's data in his gaming universe, adding value to the items earned in-game. It would also provide safe and secure storage and prevent fraud and lost revenue. Blockchain will also allow a user to make payments, no matter how small the amount, without involving credit or debit card companies. And since it is decentralized, fees implemented here are infinitesimal.
In essence, blockchain will democratise the gaming industry.
"With SiGMA, thousands flock to the island," SiGMA CEO, Pulis said. "Hotels, restaurants and suppliers are brimming with business. Most importantly, we're persuading companies to relocate or collocate to Malta, resulting in many more jobs."
In fact, there were a lot of different types of companies (besides gaming and blockchain) present at today's summit at MFCC—team-building event organisers, entertainers, catering companies, content creators, engineers, translators, SEO experts, English teachers, marketing consultants, graphic designers—all sectors that could contribute as well as benefit from the blockchain-igaming combination.
Pulis said that the government did a lot of work for him, providing the safe environment in which igaming could bloom. "Malta was the first to regulate the gaming industry fifteen years ago, and now it took a first, bold step to regulate blockchain, otherwise unregulated in other countries."
Pulis argued that "gaming companies that are embracing blockchain technology in their business will always find the Malta Gaming Authority as a reputable and rightful jursidiction to be based in."