Updated | Police sergeant charged with deleting Smith arrest report
Leeroy Balzan, 31, of Sliema, charged with computer misuse and of committing a criminal action to the prejudice of his employer and of committing an action which can interrupt the government.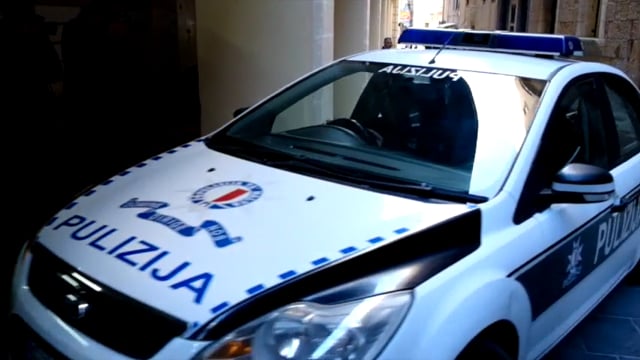 Police Sergeant Leeroy Balzan Engerer arriving in court • Video by Chris Mangion
Police Sergeant Leeroy Balzan Engerer was today denied bail and remanded in custody after pleading not guilty to tampering with evidence in the shooting incident involving the home affairs minister's driver Paul Sheehan.
Standing before Magistrate Francesco Depasquele, Balzan Engerer stood sheepishly in the dock as he was asked his details.
Balzan, 31, of Sliema, pleaded not guilty to computer misuse, preventing the input of data, changing, deleting or adding official data, revealing a password to give access to official files to unauthorised personnel, committing crimes damaging to the government, prejudicing his senior and committing a crime he was duty bound to prevent.
The incident is alleged to have occurred on November 22 between 1pm and 2pm at the Sliema police station.
MaltaToday first reported the deletion of the report back on Sunday, 30 November. Details in the arrest report for Stephen Smith were deleted from the original version on the police computer system.
The courtroom was packed with several police officers and the accused's defence team. Among those present included the son of acting police commissioner Ray Zammit, Daniel Zammit.
Defence lawyer Franco Debono contested the charges and told the court that the accused was not even at the Sliema police station at the time during which it was claimed he accessed the computers, and said that could be easily ascertained by analysing the CCTV footage.
Even though the prosecution did not object to the granting of bail, Magistrate Francesco Depasquele turned down the request due to the nature of the crimes and his position in the police force.
As a result, the magistrate said, bail should not be granted at this stage and remanded him in custody,
Lawyers Franco Debono, Marion Camilleri, and Angie Muscat were defence counsel, while Inspector Sandro Camilleri prosecuted.