[WATCH] Elderly man run over in Floriana
74-year-old man hit by car while crossing the road not in critical condition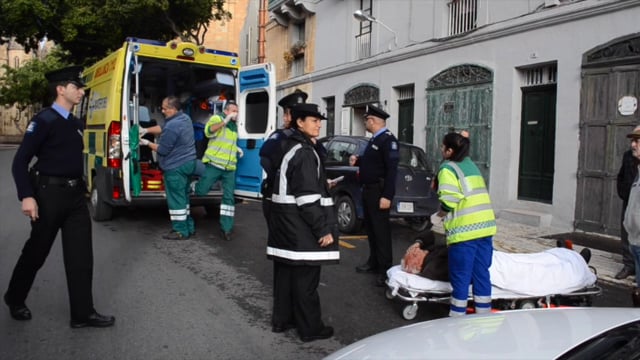 74-year-old man hit by car in Floriana
An elderly man was this morning hit by a car while crossing a road in Floriana.
The 74-year old man from Qormi was run over by a vehicle driven by a 33-year-old woman, a few metres away from the Sarria church in Floriana.
An ambulance was called on site to take him to hospital. Although the extent of his injuries is still unknown, the man is not in critical condition.
The accident happened at Pjazza Emanuel S Tonna while the woman was turning a corner.