[WATCH] Victor Calleja 'ic-Chippy' killed in car bomb explosion
Car-bomb goes off on Qormi road outside Maltapost depot, killing driver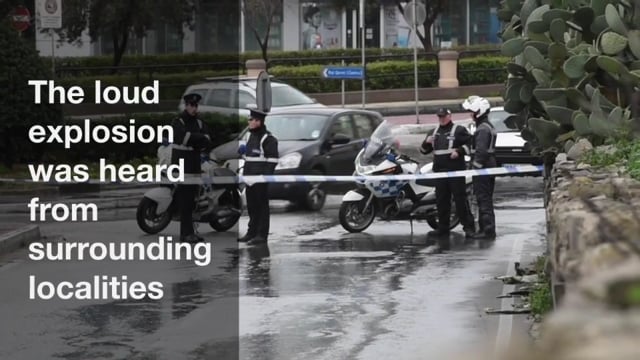 Victor Calleja 'ic-Chippy' killed in car bomb explosion
A man died this morning after a car bomb exploded in Qormi Road, Marsa, just outside the Maltapost depot. This is the first explosion of its kind in 2017.
The man, whose identity has yet to be officially confirmed, has been named as Victor Calleja, 'ic-Chippy', from Hamrun.
Calleja, 65, was well-known to the police, having also been previously implicated in the 22 December 1998 holdup on a Group 4 security van, in which Lm50,000 in cash were stolen. He was also known to be a frequent visitor at one of the main band clubs in Qormi. Car-bomb goes off on Qormi Road
The loud explosion was heard from surrounding localities, in Luqa and Zebbug. The car, an Opel Astra, had its roof practically blown off.
Sources said that the bomb had been placed inside the car, behind the seat, and that it appeared to have been triggered electronically.
As part of the investigation, the police will be searching through footage from MaltaPost's CCTV cameras. Reportedly, Calleja was driving his wife's car.
The explosion took place at 8:10am in Qormi Road. Bomb disposal personnel and police went on site immediately, where police asked onlookers and the press to move further down the road to ensure that any possible explosives remaining the vehicle have been removed.
Duty Magistrate Donatella Frendo Dimech appointed several experts to assist in the inquiries.
In October 2016, a car bomb went off in Bugibba, killing a 67-year-old businessman, John Camilleri, aka Giovann tas-Sapuna, owner of S&S Bathrooms. He died on site.
It was the third car bomb explosion of the year, after a man was killed in Marsaskala in January. A second explosion was reported in September when two men were left injured after an explosive device – operated remotely – went off in Marsa.