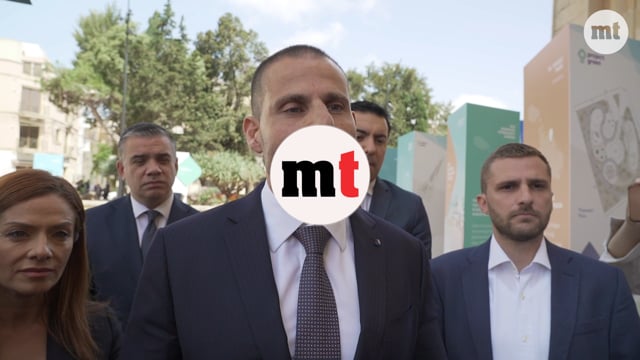 Prime Minister Robert Abela remains cautious when commenting on his predecessor Joseph Muscat, insisting that he will not remark on the magisterial inquiry into the hospitals deal.
"On the issue of impartiality of the inquiring magistrate, if I had to comment I would be going beyond what is expected by me. It is not up to me to decide or comment on the partilaity or impartiality of the judiciary. That's a decision that is up to the magistrate or any other court that will have to decide on this issue."
Last week, Joseph Muscat called for the removal of Magistrate Gabriella Vella as the inquiring magistrate of the Vitals hospitals inquiry after a joint investigation from the The Times of Malta, The Shift News and OCCRP revealed Muscat received consultancy fees from VGH Europe.
He submitted a legal request for her removal from the inquiry and to have the investigation passed on to another member of the judiciary.
Abela has been steering clear from commenting on Muscat's links to the hospitals deal in order to avoid influencing the process.
"There is an ongoing investigate process in front of the inquiring magistrate. Let's let those who are expected to lead this process to work in tranquillity and serenity."
He added that anyone under investigation has rights guaranteed at law. "It is up to anyone with complaints on this process, through the legal remedies, to make sure their rights are covered."