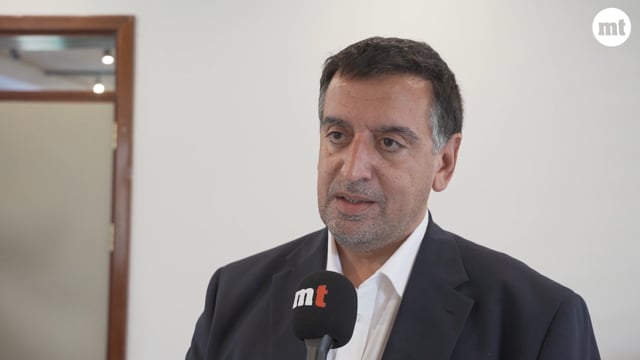 Infrastructure Malta CEO Ivan Falzon explains road works to be carried out at Marsa Junction following oil spill
Infrastructure Malta will be carrying out road resurfacing works to ensure the safety of commuters after some 200 litres of cooking oil were spilled onto part of the Marsa Junction on Friday morning.
The persons behind the accident are still unknown, as the truck driver seemingly took off from the scene before authorities arrived. The flyover from Garibaldi Road to Aldo Moro has since been closed.
During a press briefing by Infrastructure Malta, CEO Ivan Falzon and Transport Malta CEO Jonathan Borg, it was explained that the accident occurred at around 10am on Friday morning, around one of the highest points of the Marsa Junction, resulting in the cooking oil flowing downwards.
Falzon stated that 200 litres of cooking oil were spilled onto the road, seeping into the asphalt and flowing into the storm water systems installed along the Marsa junction.
Transport Malta and Infrastructure Malta are working closely to ensure the safety of commuters in the area. Falzon stated that works will be carried out to make sure that the affected road will be open again by Saturday in the afternoon. This, Falzon explained, will involve resurfacing around 300 metres of asphalt.
When asked by MaltaToday about who was responsible for the spill, Falzon replied that no one had seen any truck nearby, and it is still unsure if the persons responsible for the accident are identified. Nevertheless, Falzon and Borg highlighted that neither of them have the authority to investigate and hold people responsible for the incident.
The public is urged to drive with caution along the Marsa Junction, as inspections will be carried out to identify the damages done across the junction.