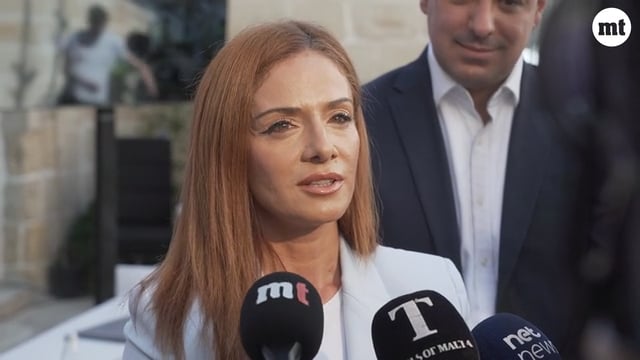 Energy Minister Miriam Dalli has denied reports on Enemalta CEO Jonathan Cardona's dismissal from the state-owned company.
"Jonathan Cardona is still reporting for work, and he has not been removed from Enemalta," the minister insisted.
Fielding questions from the media following a press conference on Wednesday, she insisted he remains crucial in implementing the project aimed at strengthening the country's energy distribution network.
The Shift was the first to report that Cardona was sacked following the series of power outages which hit the island during last month's heatwave.
According to the report, he was moved to the Occupational Health and Safety Authority (OHSA). Current CEO Mark Gauci is expected to retire.
The Nationalist Party also called on government to clarify the situation on Cardona's alleged sacking, on Tuesday. It questioned what qualifications he possessed to take the OHSA role.
Dalli called out the opposition for failing to check details before issuing such statements, saying this was not the first time they latched on to "baseless stories."