[WATCH] PN leadership elections: Adrian Delia confirmed as new PN leader with 52.7% of votes
Supporters of Adrian Delia are celebrating their candidate's victory in the Nationalist Party's leadership election, as Delia secures 52.7% of the votes • Delia vows the PN will return to belong to the Nationalists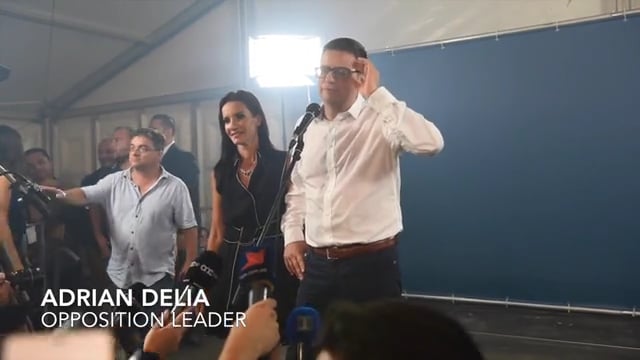 PN leadership elections: Adrian Delia confirmed as new PN leader with 54.6% of votes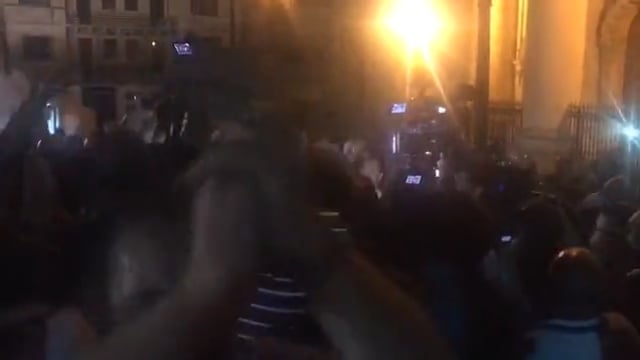 Adrian Delia arrives at Fosos
Adrian Delia has been elected leader of the Nationalist Party having won 52.7% of the vote in the party's leadership election held yesterday.
A total of 14,742 of the party's paid-up members voted in yesterday's election - the first time the contest was opened up to the party's members – with Delia obtaining 7,734 votes to Chris Said's 6,932.
The result was announced at roughly 12.45am, with Delia arriving at the granaries shortly after, accompanied by his wife Nickie Vella De Fremeaux and a crowd of supporters chanting "Delia is the leader" and Nazjonalisti Nazzjonalisti".
Inside the counting hall, Delia met and shook hands with outgoing leader Simon Busuttil, who left to much applause.
In his first comments to the media and the party's supporters, Delia vowed to continue Busuttil's fight for truth and integrity, and to lead an opposition devoid of hatred, but focused on the individual, "Malta's best resource".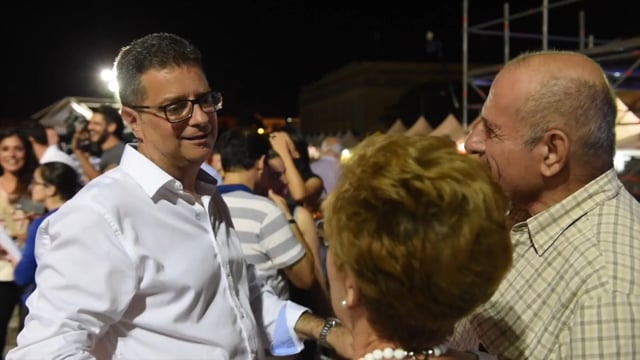 PN leadership elections: Voting over, turnout at 95%, result expected after 1am
"There will be confrontation and disagreements, but there will be no hatred," he said. "We will make the opposition relevant again and the Nationalist Party will once again belong to the Nationalists."
In his speech, Delia made no mention of Said, and it was only when asked by the media that he said he had spoken to Said and invited to him in the coming days to discuss how they could work together in the interest of the party.
Said did not make an appearance at the granaries but conceded through a Facebook message where he congratulated Delia and thanked all of his aides and supporters.
Earlier in the day both candidates' supporters started to congregate in Floriana to observe the counting process.
Some 15,527 paid-up members of the PN were eligible to vote, with 95% actually turning out to vote.