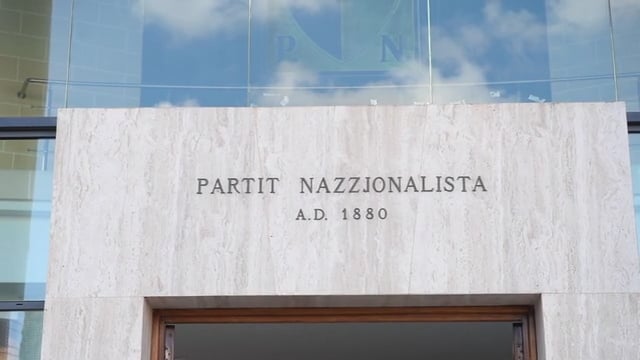 35% of PN members shun elections for deputy leaders
PN members voted for two deputy leaders – one for parliamentary affairs being contested by David Agius and Edwin Vassallo, and one for party affairs being contested by Robert Arrigo and Tony Bezzina.
Around 18,000 paid-up party members were eligible to vote but only 11,546 actually collected the voting document. That means that more than 35% of eligible voters did not participate in the ballot, in what many party insiders are considering a further show of grassroots disapproval at the current division being exhibited within the PN ranks.
"This was a substantial turnout, as the post used to be decided upon with a mere thousand votes before," contestant for deputy leader for parliamentary affairs David Agius told MaltaToday. "Now we have over ten times as much."
Agius said that the party will be working towards organising the voting process in a better way, hence making it easier for members to vote in the future. "But for now, the result is very positive," he said, adding that the turnout is not a sign of apathy. "[The Labour Party] struggle with apathy, not [the Nationalist Party]. [PL] wouldn't even dream of doing something like this."
When contacted by this newspaper, Edwin Vassallo, who is also contesting for deputy leader for parliamentary affairs, echoed a similar sentiment. "I am very satisfied with the turnout," he said, explaining that the voting process was a first-time experience.
Vassallo said that if one were to compare the turnout for the voting for party leader and deputy leader, there isn't much of a difference when compared to the turnout of this week's election.
He also stressed that so far, no other party in history has endeavoured to hold such an election. "It is an experiment which is succeeding."
"I don't mind saying that I expected [the turnout] to be significantly lower," he said, adding that this week's turnout is evidence that the party is "alive". Vassallo maintained that the issue is a matter of perspective and that he chooses to stay positive.
Voting took place from 9am at Pieta headquarters and sub-headquarters at Ta' Sannat, Gozo. Voting closed at 9pm in Malta and 8pm in Gozo.