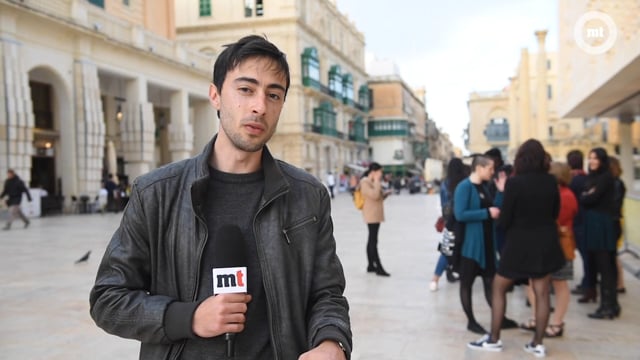 A new group of NGOs, the first ever Maltese pro-choice coalition, have launched a bid to legalise abortion in Malta.
Voice for Choice, which is made up of a wide spectrum of organisations and individuals, will be campaigning for the decriminalisation of abortion and advocating for laws which ensure that the health of pregnant people is protected in line with international human rights standards, through proper abortion care.
The coalition, which was launched on Friday afternoon at an event in Valletta, said it would be "striving for a society based on equal respect and justice, free from discrimination for all genders and minority groups".
It will also be "ensuring that barriers in accessing sexual and reproductive health and rights are removed", "promoting equality in [this] area" and "removing the shame and stigma related to [such] rights".
"Abortion is illegal in all circumstances in Malta but women are still doing it. Since Malta has made progress in social inclusivity, we should now revisit our abortion laws," social policy academic Andrea Dibben said.
She added that Voice for Choice is not yet in a position to say on what all members agree on with regards to abortion, although family lawyer and activist Lara Dimitrijevic told MaltaToday that irrespective of the question of when life begins, "every pregnant person needs to be protected and respected, whatever their choices.
"As George Carlin said, life began billions of years ago and it still carries on. We just want females to never have to face prison for their choices," she said, adding that every woman had her own conscience and morality and that nobody had a right to impinge on that or judge her.
According to Dibben, so far all members agree that decriminalisation should be on the government's agenda.
Dimitrijevic said that a year ago, she had been in the same spot in front of Parliament with one other person making the same point and that it was positive that within a year, so many had joined her cause.
"This is an invitation for all other organisations to join us. We are foreseeing that this coalition will grow," she said.
The coalition said it would also strive to educate and debunk the myths surrounding abortion, by providing factual information about sexual and reproductive rights.
"Abortion continues to remain criminalised in Malta in all circumstances," the coalition highlighted, "We know that the reality is that women in Malta are still seeking and having abortions. However, this comes at both a financial and a social cost, as well as at the cost of their physical and mental health, as these women continue to live in fear, stigma and shame in our society.
"We are here to ensure that all pregnant persons, irrespective of their gender, ethnicity, beliefs or age are supported, respected and protected, whatever their choices," the group added.
Voice for Choice is made up of the NGOs Women's Rights Foundation, Men Against Violence, Moviment Graffitti, Malta Humanist Association, Integra Foundation, aditus foundation, and of individual co-founders Francesca Fenech Conti, Jelena Bezzina, and Liza Caruana-Finkel.
The group proceeded to City Lights in Valletta to show a screening of the documentary 'The Abortion Diaries.' The event was open for the public.