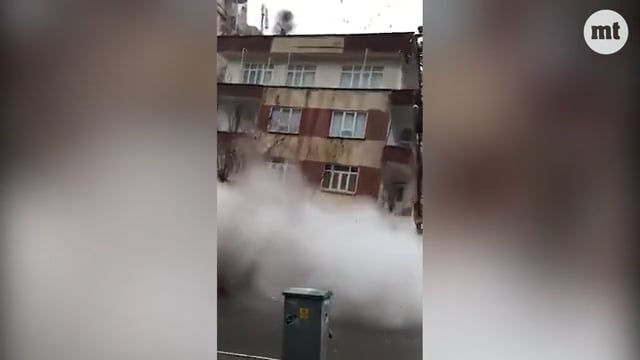 Updated on Tuesday 7 February at 7:50am with revised death toll
Two huge earthquakes that rattled Turkey and Syria have left at least 4,000 people dead and thousands more injured, the latest official figures show.
A rescue operation is under way across much of southern Turkey and northern Syria to save people trapped beneath the rubble after hundreds of buildings collapsed in both countries.
The first 7.8 magnitude earthquake struck near Gaziantep at 4:17am as people slept. A second earthquake of magnitude 7.5 struck the Elbistan district of Kahramanmaras at 1:24pm local time. According to an official from Turkey's Disaster and Emergency Management Authority, the second earthquake was not an aftershock and was independent from the morning quake.
Turkey's disaster agency said some 2,900 people were killed in Turkey alone after the first quake, and more than 15,000 were wounded. Syrian authorities are reporting 1,400 dead, according to the AFP news agency.
Millions of people in Turkey, Syria, Lebanon, Cyprus and Israel were jolted from their beds after the first deadly earthquake hit the region. It was followed by several aftershocks that complicated rescue efforts.
World leaders have pledged to send rescue teams and aid after Turkey issued an international appeal for help.
Prime Minister Robert Abela said Malta will be sending officials from the Civil Protection Department (CPD) to Turkey as part of the EU's emergency response.
CPD chief Peter Paul Coleiro told MaltaToday that the department is aiming to send the first team of personnel to Turkey by tonight.
This is a developing story