[WATCH] In the footsteps of legends: Malta-based driver gears up for Formula 4 season
At just 15-years-old, Zach David is living the dream of many motorsport racing fans by securing his place in a Formula 4 grid line up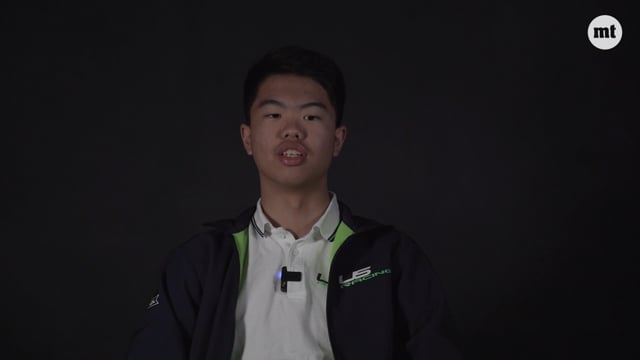 At just 15-years-old, Zach David is living the dream of many motorsport racing fans by securing his place in a Formula 4 grid line up.
David, a Malta-based Filipino teen will be racing in the F4 Italian championship, hoping to start achieving his dream to one-day race in the top motorsport competition, the Formula 1.
"I try not to think about it too much, I take it day by day, race by race, but sometimes you look back and think this F1 legend raced here," he said. "It feels good, and I'm privileged to race in Formula 4. Not many people have the opportunity that I do, so I want to make the most of it."
David will be racing with German team US Racing. The Italian F4 Championship is undoubtedly one of, if not the toughest junior single seater categories in Europe. There were 55 different drivers competing last year (including several Formula 1 junior drivers) with the average grid size regularly surpassing 30 entries.
In the coming season, he will be racing in historic tracks like Spa-Francorchamp, Circuit Paul Ricard, Monza, Imola and Mugello.
A successful season or two could mean that David is spotted by larger franchises, giving him the opportunity to race in higher formula divisions.
But making it to the top means a lot of hard work and sacrifices for the 15-year-old. "In the off-season, or when I'm not racing, I am at the gym or running to get my mind and body in shape for the race. You must do a bit of everything – endurance, stamina, and a bit of strength, but you also must work on the mental aspect to ensure you are fully focused during the duration of the race."
"It's about managing my time smartly and having a good group of people around who can support me and who are able to accommodate and help me in whatever I do. It's a bit difficult to have a social life, but having friends back home and friends at the racetrack helps," he told MaltaToday.
The cars Zach David drives are smaller versions of the cars motorsport fans see whizzing around on tracks during Formula 1 race-weekend, but are still able to reach speeds of 240km/h.
"When I'm driving, I don't care too much about the speed, there are other things I must think about – to make a good lap, to overtake a driver, but when you do get into the car for the first time, you do feel the difference in speed. It's a big eye-opening moment," he said.
Recalling the first time he made the switch from karting to Formula 4, David said it felt "great", and while he is adamant on remaining grounded, for him it meant being a step closer to racing in the top formula divisions.
"Crashing is part of motorsport, and while it may seem a scary prospect for others, for David its part of the learning curve. You must accept that you will crash, because motorsport is a dangerous sport, but you can't fear it. You can't go into a race thinking 'I don't want to crash' because it might happen even more," he said.
Speaking on the local scene, he praised the job the Malta Motorsport Federation are doing in pushing the sport. "They are doing a good job in improving the motorsport scene in Malta, and sooner or later a couple of talents will make it to the top."