[WATCH] Notte Bianca to include activities in hidden parts of Valletta
Notte Bianca attracts some 60,000 people to the capital and involves some 500 artists.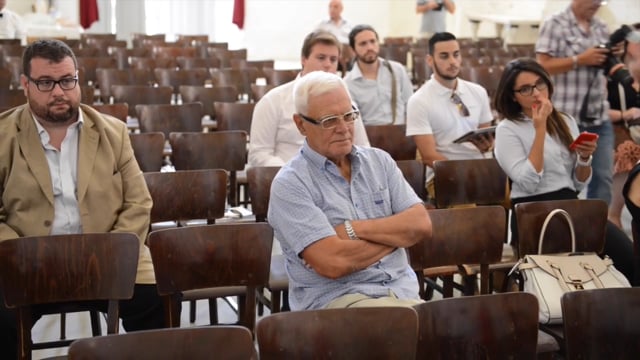 Artistic director Sean Buhagiar on more inclusive Notte Bianca (Video by Ray Attard)
This year's Notte Bianca will be held on Saturday 3 October. Addressing the press at the little-known St Mary Megdalene Church in Valletta, justice and culture minister Owen Bonnici said this year's edition will celebrate Valletta's "uniqueness" and will offer new and innovative cultural events.
Anticipating the inclusion of the newly restored Fort St Elmo and other less-known parts of Valletta in the event, Bonnici added that government was committed to "returning the capital city to the people."
Underlining the importance of the artistic and creative sector to the country's economy, Bonnici said Notte Bianca attracts some 60,000 people to the capital and involves some 500 artists.
"We must encourage people to explore the less-frequented parts of the city and we must restore and open up unused locations," the minister said.
Noting that this year happens to be the event's tenth anniversary, artistic director Sean Buhagiar said "we will be celebrating ten years of artistic collaboration," adding that the yearly event is the capital's biggest cultural event.
The events in this year's edition will be concentrated in the northern tip of Valletta, with Fort St Elmo and the streets of the Camerata quarter providing a platform for a number of activities, including a puppet show and motorsport drifting.
V18 chairman Jason Micallef said Notte Bianca is an event that should leave a strong cultural legacy, one of the key aims of the V18 organising committee.
He added that the expansion of activities to the northern part of Valletta and Porte de Bombes in Floriana will be putting the community at the centre of the event.
He also announced an innovative project that will see London-based chef Nicole Pisani and other chefs cooking healthy and traditional recipes at Castille Square.