[WATCH] Relatives of murdered Turkish woman: 'A part of us has died with Pelin'
Relatives of Turkish woman Pelin Kaya say they do not seek revenge but want justice, in address outside law courts after killer-driver was charged with wilful homicide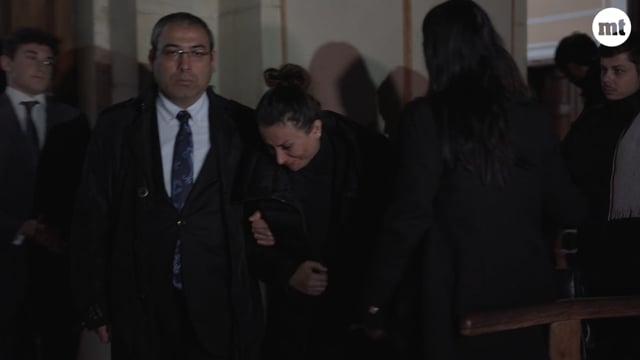 Pelin Kaya's relatives have spoken about the 'deep hurt and anger' they feel after she was run over and killed in Gżira on Wednesday in a horrific incident the police have described as a murder.
Briefly addressing the press outside the courts through an interpreter just after Kaya's killer was charged, her uncle spoke on behalf of the victim's family, explaining that her sister was too devastated to speak and her parents did not have the strength to travel to Malta.
"We are deeply hurt and angry about what happened," said the interpreter as Pelin's distraught sister looked on, scarcely able to contain her tears.
Thanking the police and the Turkish embassy for their help, as well as the Maltese population for the outpouring of support, the family said they are seeking justice and will fight for it.
"A part of us has died with Pelin. Pelin was a wonderful and intelligent person. She had dreams and ambitions and she had decided to pursue them in Malta. Her wonderful future has been taken away from her because of the atrocious events that happened on Pelin's birthday. We cannot understand what triggered a person to commit these atrocities. We do not want revenge but we want justice and we will fight so that justice is served. We thank the Maltese population for being close to us and for condemning what happened. We thank the Maltese police force for their prompt action which led to the accused being arraigned in court the day after."
Kaya was killed at 1am on Wednesday, the day she was celebrating her 30th birthday.
Jeremie Camilleri, 33, from Lija, was charged with her murder. Camilleri faces several charges, including wilful homicide, driving under the influence of drugs and alcohol, and breaching a probation order.
He is pleading not guilty to the charges.
READ ALSO: Jeremie Camilleri charged with murder: 'Not a simple traffic accident but wilful homicide'