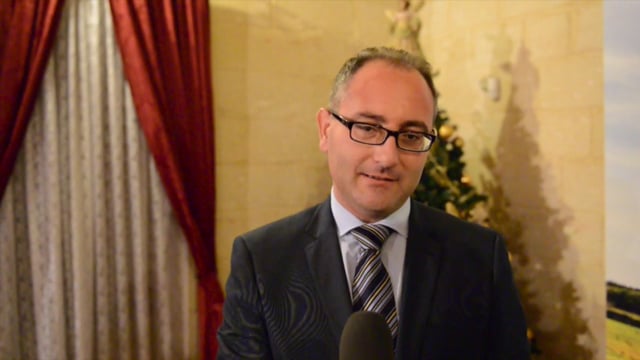 Galdes/ Vino-tax will not impact negatively quality wines • Video Ray
Government hopes a new mark of quality for Maltese agricultural produce will enhance the attractiveness of local products.
Speaking at the launch of the Maltese Quality Product mark, Parliamentary Secretary for Agriculture, Fisheries and Animal Rights, Roderick Galdes, said that the standard was proposed as the need was felt to register Maltese products under the EU quality mark scheme. Maltese agricultural products can now apply to for inclusion in this specialised quality scheme.
He explained that the the Maltese Quality Product mark does not only indicate that the end product meets EU standards, but encompasses the entire process from field to table. The end result, said Galdes, should be a better service with respect to Maltese products, aimed in particular at the 2 million tourists who visit our shores.
The law, which is already in force, is based on existing Italian legislation and was formulated in collaboration with the International Centre for Advanced Mediterranean Agronomic Studies (CIHEAM) in Bari .
Galdes explained that a number of round-table meetings were held in the last months, gathering input from local producers of olive oil, honey, rabbit, pork, cow's milk, goat's milk, eggs as well as fresh fruit and vegetable producers.
The legal notice establishes two separate quality marks: one for everyday local produce and another for traditional Maltese products such as goat's cheese (ġbejniet) and tomato paste (kunserva).
He plans to continue to meet with the sectors involved and organise an ongoing audit process to ensure the mark remains indicative of a high standard.
This standard has entered into law, leaving only "the long process of bringing producers on board."