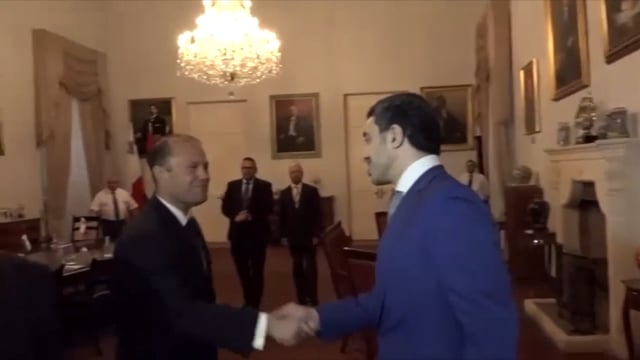 Muscat to discuss Libya security with UAE foreign minister
Prime Minister Joseph Muscat has discussed matters of regional security, more particularly in Libya and the Gulf with the United Arab Emirates' foreign minister Abdullah Bin Zayed Al Nahyan.
He is the son of the founder of UAE, the First President, Emir (ruler) of Abu Dhabi, Zayed bin Sultan Al Nahyan.
The UAE has been a supporter of the efforts of renegade general Khalifa Haftar, who leads the Operation Dignity military campaign in Libya against Islamist militias and the Islamic State in Derna.
"I want to discuss security in Libya with you… we are extremely worried about the situation. We're aware that we won't agree on every aspect. The UAE is a key player in Libya, Malta is the nearest European country, and we would also like to talk about security in other areas of the region," Muscat said.
On his part, Sheikh Abdullah said the region as facing a phenomenon of "spreading hate, terrorism and violence".
"We're very much dedicate to working together and destroy totally… maybe… challenge this phenomenon."
Muscat said he welcomed interest from the UAE in Malta. "It is quite significant and I looked forward to more collaboration."
Sheikh Abdullah bin Zayed is a member of the UAE's National Security Council, Deputy Chairman of the UAE's Permanent Committee on Borders, Chairman of the National Media Council, Chairman of the Board of Directors of the Emirates Foundation for Youth Development, Deputy Chairman of the Board of Directors of the Abu Dhabi Fund for Development (ADFD) and Board Member of the National Defense College.