[WATCH] President signs writ to dissolve Parliament
Prime Minister Joseph Muscat arrives at San Anton Palace to advise President to dissolve Parliament and call an election for 3 June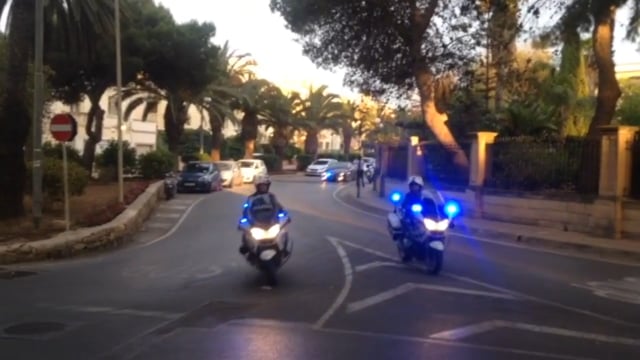 Prime Minister Joseph Muscat this evening called on President Marie-Louise Coleiro Preca and advised her to dissolve Parliament and call for a general election on 3 June.
Muscat arrived at San Anton Palace at 7.25pm and left 12 minutes later.
The Constitution of Malta lays down that: "If the Prime Minister recommends a dissolution and the President considers that the Government of Malta can be carried on without a dissolution and that a dissolution would not be in the interests of Malta, the President may refuse to dissolve Parliament."
It goes on to add that a general election of members of the House of Representatives are to be held at such time within three months after Parliament is dissolved by the President of the Republic, upon signing an official writ to that effect.
Muscat announced earlier, while addressing Labour Party supporters at a mass meeting in Valletta, that he was serene and proud of what the administration had achieved, but said he was worried that things were starting to slow down because of the political scenario.
"There are those who ask us to wait but the country is already showing us that things have started to slow down. I don't need to wait because I know I'm telling the truth," he said.
Muscat told the crowd in Valletta that the choice in the coming election would be one between him and Simon Busuttil.
"You know that we are the ones who deliver… whilst others stop at talk. Let us not stop halfway… let us walk the rest of the road together for a successful Malta."
Busuttil addressed a meeting for PN supporters in Spinola, telling them the choice in the election will be between Muscat and Malta.