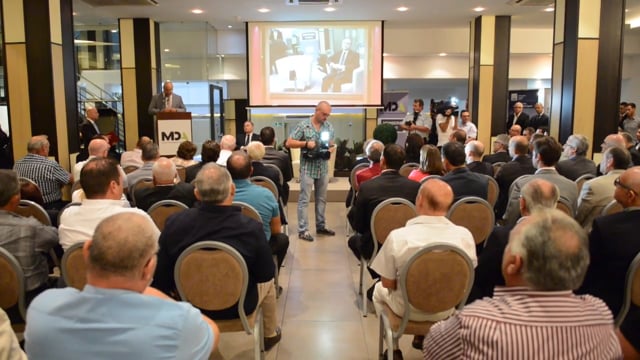 Joseph Muscat addressing MDA members. Video Ray Attard
Prime Minister Joseph Muscat this evening underlined the need for more high-end properties to match the demand.
Addressing members of the Malta Developers Association in Qawra, Muscat said "the supply of high quality properties has dried out" and urged contractors to address the shortage in the higher-end market.
In reply to the concerns highlighted by MDA president Sandro Chetcuti, Muscat said his government was committed to cut bureaucracy, adding that new initiatives will be in place to speed up planning processes while guaranteeing transparency and accountability.
Describing the past year as "one of the best years in the sector," Muscat said the merit should go to the developers for taking the initiative and making a number of proposals which were included in the 2014 Budget.
Noting that one of MDA's proposals was the elimination of stamp duty for first time buyers, Muscat said new initiatives will be announced in the 2015 Budget to "address the bottlenecks hindering the area."
On his part, Chetcuti said the construction sector always responded to the needs of the country, be it social housing, tourism or financial services.
"Developers are not in the business for profits but because they have a passion for the sector," he said, adding that if stubbling blocks such as excessive bureaucracy were removed the industry will achieve further growth.
"Excessive bureaucracy is slowing us down. We are tired of politicians promising a one-stop-shop when in reality is more like you cant stop shopping."
Chetcuti also lamented that following assurances in discussions on certain policy directions that the association had convinced them, the opposite occurred.