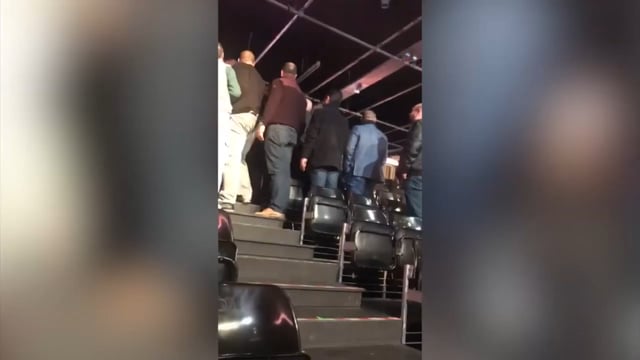 Xarabank audience quarrels during advertising break
A loud and heated commotion erupted inside the Xarabank studios on Friday evening with several members of the audience getting out of their seats on the stand, during the popular programme's commercial break.
While it is not entirely known what caused the argument, both Labour and Nationalist party media were eager to blame supporters of either party present in the studio.
Friday's segment was divided into two parts: the first was an interview with PN leader Adrian Delia and the second was a discussion on the situation inside the Nationalist Party.
PN secretary-general Clyde Puli can be seen in the silent footage obtained by One News, which claimed that PN voters in the studio had insulted the relatives of parliamentary secretary for financial services Silvio Schembri – his father John Schembri, the Luqa mayor, was present in the audience.
On the other hand, the Nationalist Party's media said that the police had to be called upon after Schembri's father provoked a member of the general public.
Xarabank presenter Peppi Azzopardi is overheard trying to calm things down as someone announces that two minutes remain before the show is to resume.