[WATCH] Villa Sunset's unabashed racism doing the rounds on social media 20 years on
A product of its time? Clip from 2000 TVM soap Villa Sunset puts spotlight on racist norms that were given airing in the day without any sense of irony
How do you like 'blacks'? Apparently, not much – to go by a shockingly racist scene from an early 2000s Maltese soap that is doing the rounds on social media.
'Villa Sunset' graced Maltese TV for years as a drama on the comings and goings of a home for the elderly.
But the unapologetic racism of a scene featuring the late actor Charles Arrigo now shows, 20 years later, the kind of xenophobia the Maltese were most evidently comfortable with back then.
The clip is from Villa Sunset's Episode 19, "Tiftakar?" (Do you remember?), where the son of a resident, Stella (Pat Mahoney), is over from England to visit his mother. He is bombarded with personal questions from all of the Villa Sunset residents, until he is 'saved' by the Colonel (Arrigo), whose character is many times the voice of reason – intelligent, well-spoken, educated but reserved.
Having lived for many years in England himself, the colonel greets Matthew and initiates a chat about Ħaġar Qim, the Hypogeum and video games. So far, so normal.
Satire and the normalisation of gender and cultural stereotypes | Angele Deguara
But when Stella interjects to cheekily say she hopes the pair are not "arguing about the blacks in England", Arrigo's character – with that inimitable and distinctive voice – calmly states that should he return to England, he would make sure never to visit places frequented by "black people". "That's right – you would do well to do that," a cheerful Matthew replies, who upon leaving then bids him a peaceful stay at Villa Sunset.
"Better the tranquility of Villa Sunset than a street filled with black people," is the colonel's rejoinder, a comment happily received by Stella, who laughs at the remark.
The episode, scripted by David Pace and Lino Farrugia, has since been re-run by the national broadcaster TVM in the summer of 2019.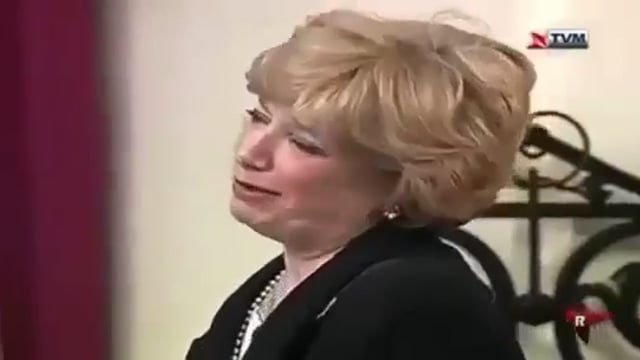 [WATCH] Ministries have to adopt anti-racism action plan by year end