[WATCH] Two men emerge unscathed from Regional Road crash
Two men escape unharmed after German registered BMW slams into crash barriers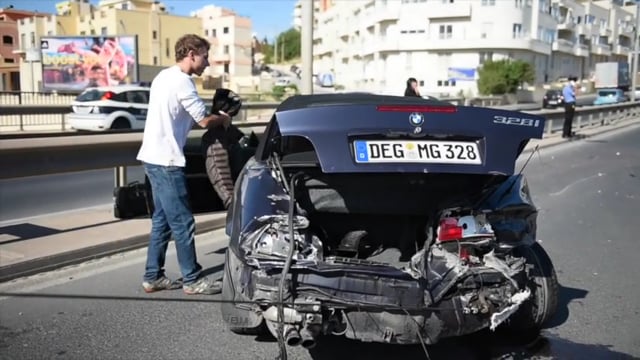 Regional Road traffic accident • Video Ray Attard
Two men, thought to be foreigners, today had a luck escape after they emerged unharmed from an ugly traffic accident on the Regional Road in St Julian's.
The police confirmed that an accident took place however had no further details since no injuries were reported.
For some reason, the German registered BMW crashed into the barriers on both sides of the bridge above the St Julian's valley but luckily the two men emerged uninjured.