[WATCH] At least 15 arrested over cannabis trove in police raid on New Tiger Bar in Marsa
Members of the Special Intervention Unit, Valletta district police and Drug Squad swoop on New Tiger Bar in Marsa • Sources confirm discovery of cannabis, natural and synthetic, in various stages of processing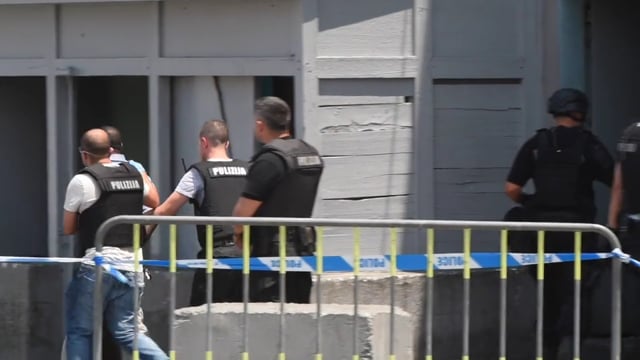 At least 15 arrested over cannabis trove in police raid on New Tiger Bar in Marsa
Members of the Special Intervention Unit, Valletta district police officers and officials from the Drug Squad raided the New Tiger Bar in Marsa this afternoon.
Some 65 officials were involved in the operation, some heavily armed with automatic weapons, wearing helmets and bulletproof vests. Some five sniffer-dogs and a drone were also involved in the raid.
Sources have told MaltaToday that the raid uncovered cannabis, natural and synthetic, in various stages of processing. An unspecified amount of cash was also found, however it is not clear whether it was drug related. The police's communications office confirmed that the drugs found were packaged and ready to be trafficked.
The police said that the units had acted on information received.
The raid started at roughly 1.30pm, when a considerable number of heavily armed police stormed into two buildings on either side of the bar. As people started to gather, officers could be seen climbing up onto the building's roof as they searched every room in the house. Officers could be heard knocking down doors during the raid.
Over the course of the roughly four hour raid, people could be seen being escorted out of the building, seemingly after having been questioned by the police. An ambulance and paramedics arrived shortly after.
Police officers on site said that the 'complex', which had been raided contained at least four 'bars', as well as a makeshift butcher and 'restaurant' among others.
Later in the day a forensics team arrived on site and could later be seen leaving carrying boxes and sacks.
At around 4pm, and for about an hour after that, several suspects, who were still in building, were taken into custody by the police.
Two inquiries were held, and at least 15 people were taken into custody.