[WATCH] Muscat to seek consent for bank holidays, despite bodies' dismissal
Prime Minister Joseph Muscat said that if reelected a Labour government would seek the consent of constituted bodies to gradually give back to workers public holidays falling on weekends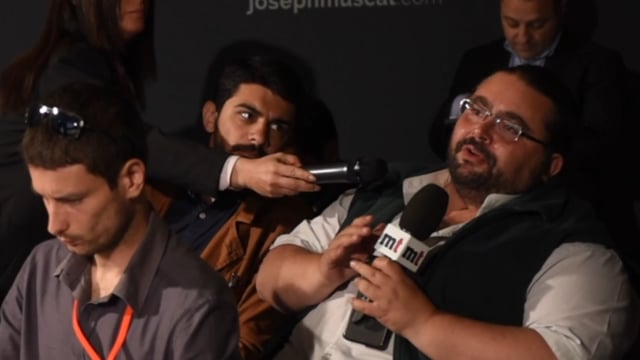 A labour government would seek the consent of constituted bodies to gradually give back to workers public holidays falling on weekends, despite the clear opposition of a number of employers' associations, Prime Minister Joseph Muscat said on Wednesday.
Addressing a morning press conference on Day 3 of the election campaign, the Labour leader said that he would not impose the measure, but seek agreement on whether to add the number of leave days or introduce the concept of bank holidays.
The Malta Employers Association and the Chamber of Commerce yesterday described the measure as a "populist promise" that was unrealistic and said they both considered the argument closed.
Muscat insisted he would not introduce the measure without consent of the Malta Council of Economic and Social Development, as the previous government had done when it cut weekend public holidays from workers' benefits.
He also explained that he had a page on Egrant to his homepage because he had nothing to hide and to explain the allegations made against him, and how he would resign immediately if any evidence were found to link him or his wife to the secret Panama company.
The prime minister refused to say if he knew whether his chief of staff Keith Schembri had any bank accounts in Switzerland.
The press conference focused on the proposed tax refunds - or bonus - which would affect persons with an annual income of up to €60,000 and would cost the government €46.5 million.
"We are only proposing measures that the country afford and will not embark on a bonanza race irresponsibly," he said.
Under the scheme, 36,809 workers who register as couples will receive anywhere between €220 and €340 each year.
117,117 workers registered individually will receive between €200 and €300, depending on their income. Part-time workers will receive a €100 bonus.
In the case of workers registered as parents, 36,163 taxpayers will receive between €200 and 320.
Muscat specified that the scheme did not distinguish between workers, employers and self-employed and said all taxpayers would benefit equally.
He noted that another 28,000 persons, who were employed on a part-time basis, would also benefit from having their tax rate cut from 15% to 10%.
Finance minister Edward Scicluna said the country's economy did not need any major stimulus as it was already doing well.
"So why propose a tax cut, one may ask?" he quipped. "The simple answer is that the country can afford it and because it will also boost people's spending power."
Moreover, he said, income tax being a tax on work, this cut was in line with the government's commitment to increase job opportunities and to make work pay.
"Malta is riding a very big wave and our intention is to extend this ride as much as possible," Scicluna said.