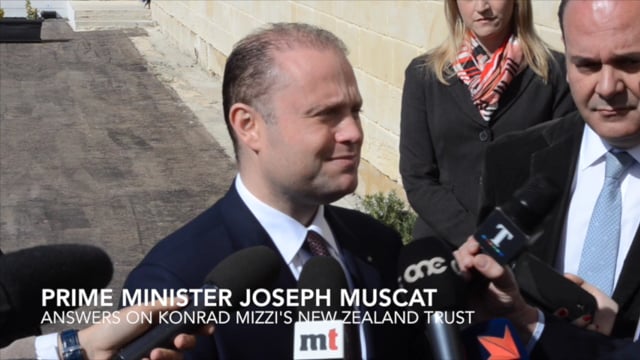 Prime Minister has no problem with minister's New Zealand trust
Prime Minister Joseph Muscat has said he will stand by energy minister Konrad Mizzi, in the wake of Mizzi's declaration that he had a family trust fund set up in New Zealand in 2015.
Asked for a comment about the revelation, Muscat said, "The Labour party is a party for everyone - we seek to represent everyone. I don't think it is a problem that a politician declares that he had a family trust fund. The problem would arise if he had not declared it, as had happened with Austin Gatt."
Former transport minister Austin Gatt had failed to declare assets held in a Swiss bank account, in parliament during his time as a Cabinet member.
When asked when he found out about Mizzi's trust, Muscat replied that he had found out a few weeks ago, during discussions on the draft declarations of assets to be tabled in parliament by ministers.
Muscat denied having a similar trust in a foreign jurisdiction himself, and said that he did not know whether his chief of staff, Keith Schembri had a similar trust.