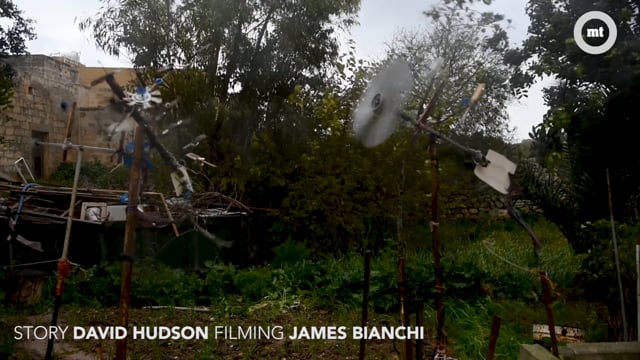 Gnejna Bay was right in the sights of powerful winds today as the weather and force eight winds continued unimpeded.
There was no sight of sunshine either as rain continued to fall intermittently throughout the day.
Earlier the meteorological office issued a gale force warning, which prompted the Gozo channel to operate from behind Comino, announcing delays.
Strong waves battered the Gnejna shoreline and trees swayed violently against the Westerly and North-Westerly wind.
The North-Western and Western parts of Malta fell the full force of the feral weather. The meteorological office expects the strong winds to carry on well into the night with the rest of the week to experience some sun and mild winds.
Temperatures are expected to go down to 11 degrees later tonight.