Government facilitating payments due to Maltese companies in Libya
Government facilitating payments to companies with business interests in Libya, economy minister says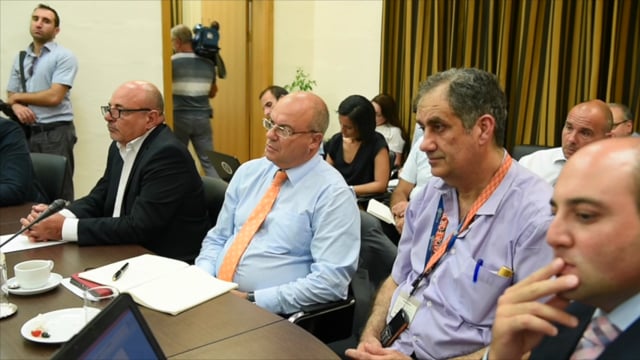 MCESD meeting discusses Libya situation • Video by Ray Attard
Government has identified around 200 companies which have business interests in Libya and has kicked off a process to aid the private entities which are facing a number of difficulties in the ongoing conflict in the North African country.
Addressing the Malta Council for Economic and Social Development, economy minister Chris Cardona said that government has undertaken a number of initiatives to mitigate the difficulties faced by the Maltese companies.
Explaining that the companies are facing cash flow problems which could lead to a number if employees being laid off, Cardona said government is facilitating payments such as VAT refunds and payments for services rendered to government entities.
"Our main aim is to protect jobs and Maltese business interests in Libya," he said.