[WATCH] Bulebel Industrial Estate expansion threatens honey production
Zejtun beekeeper Andre Seychell concerned loss of carob trees due to suggested development would severely impact bees in the area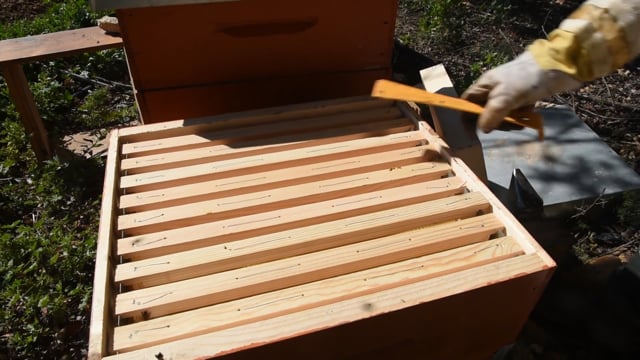 The proposed extension of the Bulebel Industrial Estate – which has been strongly opposed by environmental NGO Wirt iz-Zejtun due to the loss of several farmers' land it would bring – risks impacting beekeeping activities and honey production in the area, a beekeeper from Zejtun has said.
Beekeeper Andre Seychell said that although his land fell just outside the area proposed for development, he is worried that the extension would lead to the destruction of a number of centuries old carob trees which were found within the area intended for the extension.
"The carob tree is one of the shrubs bees are most attracted to. What's more, it is also one of the most resilient trees, and is able to survive through successive dry years," he said, highlighting that in periods of drought, the carob was one of the few trees which bees could still go to for honey production.
"Carobs grow over hundreds of years. If they are destroyed, the bee population will be severely affected," he said as he showed us the honey bee boxes he had on his land, placed beneath a carob tree, just behind several rows of strawberries.
"If carob trees are mostly eradicated from this area because of the extension, bees will have to look for others areas, further away, to do their work," he emphasised.
"Bees are like cars and their mileage – the further they go, they do more miles and decrease their lifetime," he said.
Revealing the great care he took in his bee-keeping, Seychell showed us a frame from one of his hives, covered in bees and honey, as we looked through our protective suits.
The extension proposal put all that at risk, Seychell said, explaining that carob trees were amongst the few trees which weren't sprayed with pesticide, and produced pollen and nectar that was completely natural.
"I hope the authorities understand that if this development goes ahead, all the funds spent to safeguard bees and their environment would not be effective," he stressed.
Most of the farmers' land in the area had been inherited from one generation to the next, Seychell maintained, but they are now considered squatters, because the government stopped renewing their lease.