[WATCH] President calls on political parties to fix the division they created
President of the Republic: 'We know that in a few hours' time, part of the population will be celebrating and another saddened. I appeal to the parties, the institutions, workplaces and families to be persons who kindle the light and activists for peace and unity'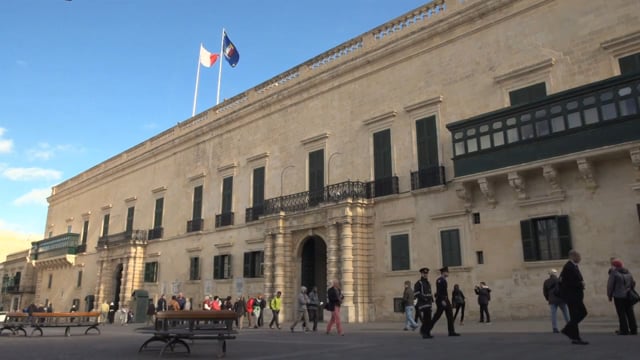 President in post-election appeal
President Marie-Louise Coleiro Preca has called for national reconciliation, saying that the country had become "less human" thanks to the division sowed by the political parties during the electoral campaign.
In a televised speech broadcast nationwide at 10.30pm after the closure of polling stations, the President appealed to political parties, institutions, workplaces and families, asking them to be activists for peace and unity.
President Coleiro Preca observed that compassion, solidarity and the sense of community had all suffered during the brief electoral campaign and that the incidence of insults, name-calling and disrespect had increased dramatically.
The call is consistent with a central theme of Coleiro Preca's Presidency, that of national unity and dialogue and ties in with many of her previous public addresses.
She noted that despite this, abuse had increased in the past few weeks, warning that it would have "incalculable consequences."
What had been started by the media, had been continued at workplaces, schools, places of entertainment, between neighbours, friends and families, said the President, adding that "we all know that damage spreads rapidly."
"The episodes of disrespect in recent weeks have only left losers," Coleiro Preca said.
"Those who insulted and abused others have lost... those who were subjected to abuse have lost... the parties, in whose name these disrespectful acts were made, have lost.... the country, which has become less human, has lost... families in which hatred has taken root have lost."
Coleiro Preca added that people should return "as soon as possible to reason and dialogue, elements that are the foundations of a true and strong democracy".
Reconciliation could not be built by avoiding each other, the President said, but by meeting and apologising to people that may have been antagonised. "We must embrace those who, in the past weeks, we have seen as rivals or enemies."
"We know that in a few hours' time, part of the population will be celebrating and another saddened. I appeal to the parties, the institutions, workplaces and families to be persons who kindle the light and activists for peace and unity."
It is at this moment that aggressive and abusive language must stop being used, Coleiro Preca said.
"We must return to dialogue built upon facts and reciprocal respect. I expect that party leaders start this themselves, by taking the first steps in this direction."
The President expressed her pride at those Maltese and Gozitans, of various political viewpoints, who were respectful and dignified in the part they played in the democratic process.
"Let us not forget that, whatever the outcome, we remain one people and one nation, neighbours and family members. Let us reunite, because it is only in unity that we can gain peace and sustainable well-being for our nation."