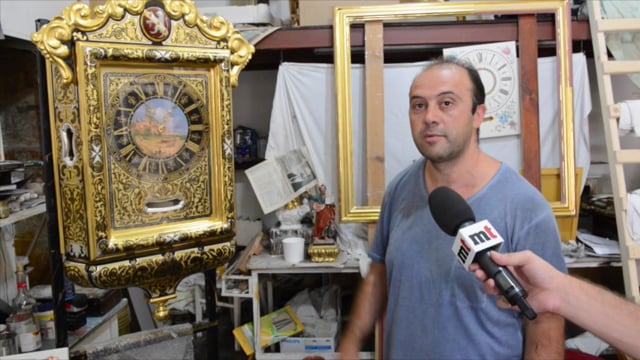 Arthur Vassallo speaks to Malta Today about the art of gilding • Video by Ray Attard
Arthur Vassallo, of Vassallo Gilder in Rabat, spoke to MaltaToday about the ins and outs of his trade.
Gilding refers to a decorating technique for applying fine gold leaf or powder to solide surfaces such as wood, stone, or metal to give a thin coating of gold.
Focusing mainly on traditional Maltese clocks (Arlogg tal-lira), Vassallo has been involved in the trade for ten years.