[WATCH] Naked man carries his clothes in St Julian's stroll
Man braves St. Julian's heat wearing nothing but a pair of shoes and sunglasses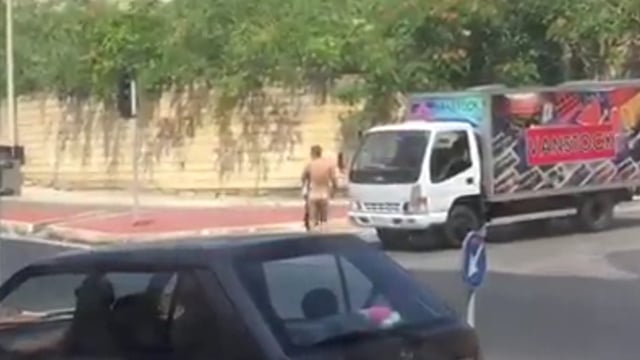 Naked man ambles across Birkirkara Hill, St Julian's. Video: The LOL Post
The scorching heat appeared to be too much for one man to handle, as he took a stroll in St Julian's wearing nothing but his shoes and a pair of sunglasses.
A video uploaded to the website The LOL Post shows a naked man carrying his clothes while crossing the road across Standard House, Birkirkara Hill, in full view of passing traffic. The man appeared unfazed as he ambled on up the road towards San Gwann.
He is the third streaker caught on camera in recent months – with similar incidents recorded in Sliema and Qawra.