[WATCH] Hold-up in San Gwann turns out to be a false alarm
Rapid Intervention Unit officers respond within minutes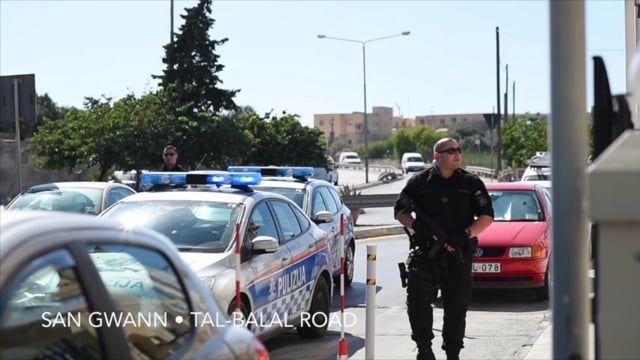 Hold-up in San Gwann turns out to be 'false alarm' (Video: Ray Attard)
Four units from the Rapid Intervention Unit responded within minutes on an alarm informing the police that a hold-up was in progress.
At 4:15pm, the police were informed that a hold-up was in progress at the Medical Plaza in Vjal ir-Rihan at San Ġwann. In less then five minutes the first unit from the RIU arrived on the scene followed by three other more units.
Armed police officers entered the pharmacy but it was business as usual. Same police checked other stores and shops but everything was normal.
What happened was that one of the employees at the Medical Plaza tripped the 'hold-up' alarm by mistake.