[WATCH] MaltaToday Survey | Optimism colours the outlook for 2018
People believe 2018 could turn out to be a positive year for them according to the findings of a MaltaToday survey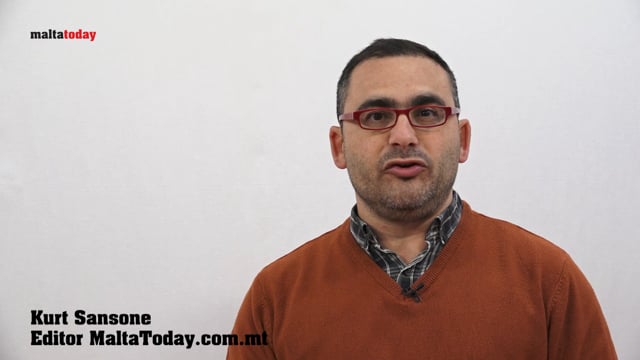 If 2017 saw financial improvement for the absolute majority, there is hope the new year will be better for more people, a MaltaToday survey has found.
The results show that 59.9% of respondents believe 2018 will bring with it an improved personal financial situation, with only 4.1% indicating they will regress.
Almost a quarter (22.7%) are unsure how the next 12 months will pan out financially, while 13.3% believe their personal situation will remain unchanged.
A survey published last week showed that 53.1% saw their personal financial situation improve in 2017. Of these, 37.4% think 2018 will be even better while none felt their financial situation would regress.
Similar optimism is evident among those who last week reported an unchanged financial situation in 2017. Of these, 15.5% believe the new year will bring better fortunes for them.
A regional breakdown reveals that Gozitans are the least optimistic that their financial situation will improve. Gozo bucked the national trend with those expecting their personal finances to improve dropping way below the halfway mark. Only 38.4% of Gozitans believe their situation will improve with a relative majority (43.7%) unsure of how things will turn out in 2018.
The Northern region had the second lowest percentage of those who believe their financial situation will improve, albeit still above the halfway mark (53.7%). However, people living in this region also exhibit the highest level of pessimism with 14.8% expecting a deterioration in personal finances.
Across all other regions, the belief that personal finances will improve surpasses the 60% mark, with the highest level of optimism shown in the Southern Harbour region where 66.1% said their situation will be better in 2018. But beyond the financial considerations, the survey also gauged the outlook people have for their life in 2018 and 66.4% said they expected the new year to be better for them.
A mere 2.5% expected their life to be worse, with the rest unsure of what to expect in 2018.
Interestingly, the number of those who expect a better year ahead is 11 points less than those who judged 2017 to be a positive year for them in last week's findings.
Malta will be an active nation… on paper, at least
The road to fitness is paved with good intentions and it seems there is no lack of them for 2018, according to the findings of a MaltaToday survey.
Asked whether they intend to exercise in the new year, an impressive 70.8% of people said it was their intention to engage in physical activity. Whether they will truly get down to do it is another story, judging by the result of last week's survey that showed how just over half of the people were satisfied with the level of exercise they did in 2017.
Those not happy to get off the couch totalled 19.6%, while 9.7% were unsure of their intentions.
On a regional basis, the keenest on physical exercise are people living in the Northern Harbour region, which includes Sliema, St Julians, Pembroke and Birkirkara. Over here, 77.1% said they intended to exercise in 2018.
The least concerned about physical exercise were Gozitans, where 53.5% said their intention was to become more physically active in the coming 12 months.
An overseas holiday for most
Going abroad for a holiday appears to be a rising trend with 52.3% saying they will travel overseas for their vacation in 2018.
This represents a four percentage points increase over those who did go for a holiday abroad in 2017, according to the results of last week's survey.
While 32% have no plans for holidaying abroad, another 15.5% are unsure whether their 2018 break will take them overseas.
A regional breakdown shows that people living in the Western region that includes Siggiewi, Zebbug, Attard, Iklin and Rabat, are the most likely to go abroad with 58.5% confirming holiday plans abroad.
These are followed by people living in the Northern Harbour, where 57.3% said they will go abroad for a holiday in 2018.
The least likely to fly out for a holiday are those living in the Southern Harbour area with 44.1% saying they will be vacationing abroad, as opposed to 36.6% who will stay in Malta.
Methodology
A telephone survey was conducted between Wednesday 6 December and Thursday 14 December. 488 respondents accepted to participate in the survey. Stratified random sampling was carried out in accordance to gender, age and region using NSO data. The margin of error is estimated at 4.2% for a confidence level of 95%.
Regions used in the survey
The regions are based on the classification determined by the National Statistics Office.
Southern Harbour: Valletta, Vittoriosa, Senglea, Cospicua, Zabbar, Fgura, Floriana, Kalkara, Luqa, Marsa, Paola, St Lucija, Tarxien, Xghajra.
Northern Harbour: Qormi, Birkirkara, Gzira, Hamrun, Msida, Pembroke, Pieta, St Julians, San Gwann, St Venera, Sliema, Swieqi, Ta' Xbiex.
South Eastern: Zejtun, Birzebbuga, Gudja, Ghaxaq, Kirkop, Marsascala, Marsaxlokk, Mqabba, Qrendi, Safi, Zurrieq.
Western: Mdina, Zebbug, Siggiewi, Attard, Balzan, Dingli, Iklin, Lija, Rabat, Mtarfa.
Northern: Gharghur, Mellieha, Mgarr, Mosta, Naxxar, St Paul's Bay.
Gozo: Gozo and Comino