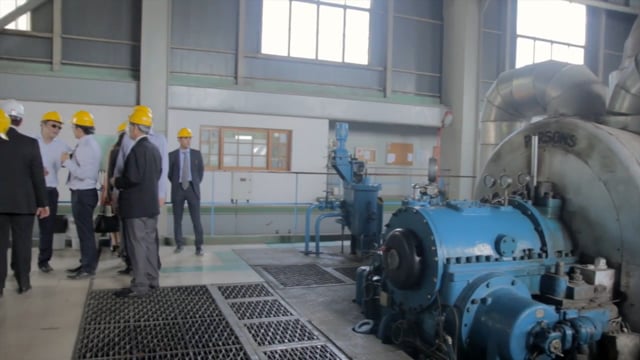 Chinese investors, ElectroGas Malta and Enemalta visit works at Delimara power station
Energy Minister Konrad Mizzi together with representatives from Enemalta, Chinese investors Shanghai Electric Power and ElectroGas Malta today visited the ongoing works at the Delimara power station and toured the Marsa power station.
Among others, ElectroGas was represented by Yorgen Fenech and Michael Kuntz while SEP was represented by chairman Wang Yundan and chief financial officer Sun Ji.
Together with SEP, the government also discussed the plans to shut down the Marsa power station.
In a filmed interview released by the Department of Information, the Energy Minister confirmed that Enemalta and SEP concluded the principles of the transaction that will see the Chinese acquiring a 33% stake in Enemalta plc. Through the €320 million deal, SEP will also be purchasing Delimara phase II – more commonly known as the 'BWSC' plant – which will be converted to gas.
This is the first time that the tripartite discussions have moved on site. Talks focusing on technical and engineering issues are currently underway.
Mizzi said that the three parties also discussed the way forward on how the works will be carried out in parallel with each other.
"With Electrogas, we discussed the fundamental principles for definite boundaries between the works to be carried out by the Maltese consortium, Enemalta and SEP," he said.
The minister added that works were moving fast and expressed satisfaction at the outcome of the financial transaction with the Chinese state-owned company.
"This is the biggest transaction Malta ever did and one of the most important in our history. The investment in Enemalta and the change to a gas-fired power plan will not only give the necessary impetus for Enemalta to generate profit and reduce electricity bills, but it will also provide Maltese with cleaner air," he said.
Mizzi reiterated that the government's pledge to reduce utility bills will see households benefitting from a full €30 million reduction while businesses will be paying €50 million less every year.