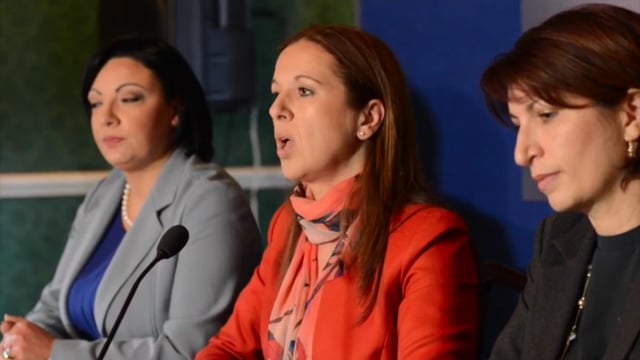 PN launches second general convention on the environment • Video by Ray Attard
The Nationalist party will be holding the second General Convention, entitled 'IdeaAmbjent – Kwalita' ta' Hajja Ahjar'.
During a press conference launching the convention – which will take place between 15 and 17 January, at the Corinthia hotel in Attard –Thake explained that the discussions and proposals presented during the convention will include issues that impact quality of life, including employment, health and culture, as well as the natural environment.
Speaking to MaltaToday, the PN Secretary General Rosette Thake said that the main aim for this convention will be to explore all the dimensions related to the environment, be it urban or rural while exploring its influence on the economy.
Paula Mifsud Bonnici, a chairperson of the organizing committee for the convention, said that the purpose of the event was for the PN to hear from both experts and the general public on the selected topics. She said that this convention is aimed at creating an arena for discussions which go beyond politics. Mifsud Bonnici said this was the reason why Simone Vella Lenicker was appointed as President of the Convention, because she was not involved in politics. Vella Lenicker was approved by the PN's Executive Committee.

PN spokesperson for the environment, Marthese Portelli told the media that this convention will address the lack of holistic approach that is being practiced by the current administration.
"The Government ignored environmental issues in, practically, every decision it made," Portelli insisted.
The General Convention will come to an end on Sunday, with a speech by the Leader of the Opposition.