[WATCH] 35,000 Maltese signed up to digital banking platform Revolut
Malta is the country with Revolut's biggest market level penetration, the company's country manager Dimitris Litsikakis said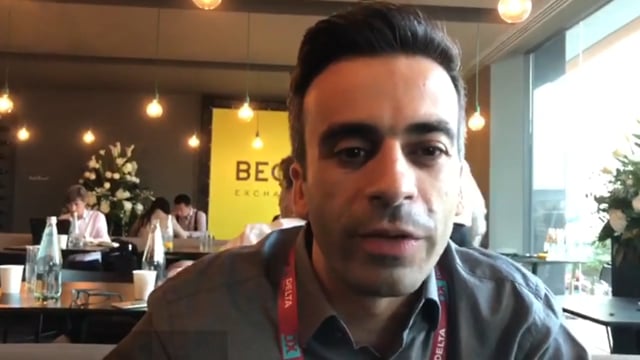 Dimitris Litsikakis talks to MaltaToday about Revolut's business in Malta
More than 35,000 Maltese have signed up to the digital banking platform Revolut, less than a month since the company launched its services in Malta, MaltaToday has learned.
"This makes Malta the country with our biggest market penetration level yet, with nearly 10% of the entire population signing up in a matter of weeks," country manager Dimitris Litsikakis told MaltaToday.
Revolut is a digital banking alternative that includes a pre-paid debit card (MasterCard or VISA), currency exchange, cryptocurrency exchange and peer-to-peer payments.
When the company launched its services in Malta, CEO Nikolay Storonsky claimed Revolut would bring an end to the party for Maltese banks.
Litsikakis explained this did not mean the end of banks, but insisted traditional institutions needed to wake up and face reality, them already being disadvantaged with not being able to keep up with technology advances as fast as new playforms like Revolut.
"When it came to Revolut, we built the software first, focusing on security and on expansion capability," he said. "For too long, traditional banks have focused on overcharging customers for every small service or transaction, ignoring technology and modern-day trends and practices."
Unlike brick and mortar banks, Revolut currently charges no fees for the majority of its services (but for a capped usage), and uses interbank exchange rates for its currency exchange on weekdays. It charges a markup from 0.5% to 1.5% in weekends.
The Revolut App gives customers instant access to Bitcoin, Ethereum, Litecoin, Bitcoin Cash and XRP by exchanging to/from 25 fiat currencies. However, they remain in the app and cannot be moved to another cryptocurrency wallet.
Litsikakis said the company realised the Maltese liked to travel a lot, and that its benefits, including free travel insurance, currency exchange, point of sale payments and ATM withdarawls, would prove attractive to many in Malta.
He was also quick to allay any fears as to the security of the platform and the money deposited in the clients' accounts.
"We are licensed by the UK's financial services authority and, as such, adhere to strict regulations ," he said. "Moreover, we are affiliated to two Tier 1 banks in the UK - Lloyds and Barclays - and all the money deposited in Revolut accounts by clients goes straight into segregated accounts that are not accessed by the company at all for any purpose."
This means that if all Revolut's clients decided to withdraw all their money at the same time, the money would be there.
"This is not true for traditional banks, which use their customers' money for investments, loans and transactions all the time," Litsikakis said.
"Banks are expensive, inconvenient and sneaky," he said. "With us, you save money and retain full control of your money and account."
Litsikakis explained that the deposit volume by Maltese Revolut customers was increasing by 40% each month, as customers try the system out and then begin to rely on more and more.
He said that further proof of the platform's success in malta was the fact its app remains the most populr on the Apple App Store, and not only among finance apps.